Why a Hot Tub is a Great Addition to Your Backyard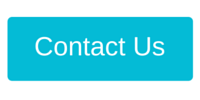 Do you have a space to fill in your backyard? Perhaps your pool area is looking anything but complete, or maybe you need an addition to bring your lackluster outdoor space to life. A hot tub might just be the perfect solution!
There are many benefits to owning a hot tub in Fort Smith; while it's obvious that they're the only aquatic pastime you can comfortably enjoy outdoors throughout the entire year, there are even more benefits to them. When the nights are cool and the seasons get cold, there is no better place to spend your time than your very own spa. Here is why a hot tub is a great addition to your backyard.
Relax
It is no secret that soaking in the bubbly, warm water of a hot tub is one of the most relaxing daily breaks that you can take, making it the perfect way to relieve both your physical and mental stress. So if you find yourself feeling a bit uptight, simply take a dip in the inviting waters of your hot tub and feel your troubles begin to wash away in comforting warmth.
Be Healthy
Some people are not aware that owning a hot tub can actually improve your health. Sitting in the warm water and using the comfortable massaging jets promotes good circulation and prompts toxins to leave your body via your sweat glands. The rush of fresh oxygen and nutrients that circulates through your body will promote healing as well as stimulate regeneration. This means you can literally feel like a new you while you do nothing but sit and enjoy the warm water!
Have an Oasis
Having a hot tub or a custom spa in Fort Smith will bring new life to your backyard. Not only are they great for you to relax in as well as feel healthy and like new, but they make a beautiful addition that your guests will appreciate, and you will admire this great addition to your backyard each time you step outside and behold your own personal oasis.
Hot Springs Super Sale
March 11 through April 11, take advantage of Hot Springs' amazing financing event. You can enjoy zero percent APR for 36 months on select models. If you would like more information on adding a hot tub to your backyard with this exclusive deal, visit our hot tubs page or contact a representative with Burton Pools today.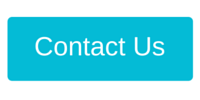 ABOUT BURTON POOLS & SPA
For 37 years, Burton Pools & Spas has been the premier provider of swimming pools, hot tubs, and outdoor recreation equipment in Western Arkansas, Eastern Oklahoma, Southwest Missouri and just about everywhere in between. Burton Pools creates beautiful backyard environments that brings friends and families together for outdoor fun and memories that will last a lifetime.
For more award-winning pool design ideas, pool maintenance and outdoor living tips, subscribe to Burton Pools and Spas latest news and follow them in Facebook, Twitter, Pinterest, and Google+.
Are you're ready to take your backyard to the next level? Sign up now and get the free ebook on "How to Plan the Perfect Backyard" or contact Burton Pools & Spa today.