Water for Wellness - Burton Pools Gives Back with Hydrating Humanity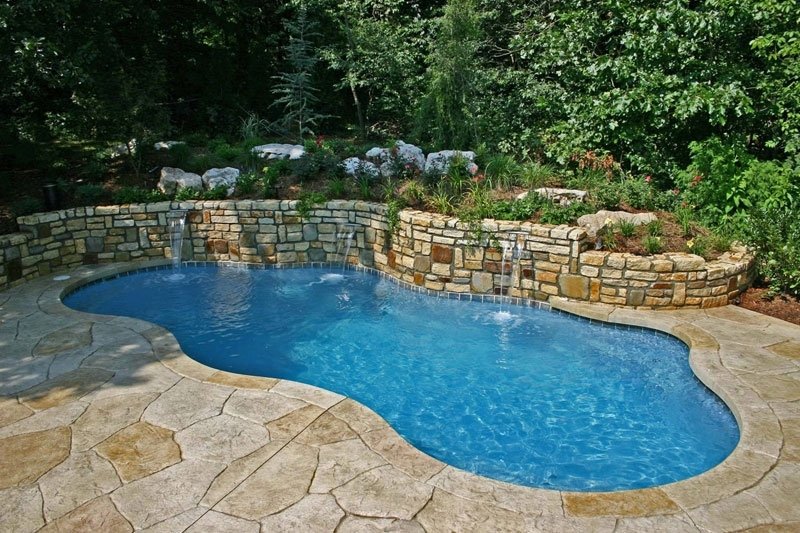 Water. It's essential for life of all forms and is the building block of our planet. Yet there are many people throughout the world, as well as the United States, who don't have access to clean water. In fact, 1 in 10 people don't have access to the water that is necessary to promote wellness and a healthy life. At Burton Pools & Spas, we understand we're in a position to help, and that's why we're committed to help alleviate this national and global problem.
We have partnered with Hydrating Humanity, a non-profit organization that is dedicated to providing proper sanitation and clean drinking water to the people who need it most. They work tirelessly to provide alternative well solutions and hygiene education to East African nations plagued by the water crisis.
Help Burton Give Back
Our goal this year is to help bring clean water and health by distributing 4,000 water bottles in the River Valley and Northwest Arkansas areas, as well as raising the money needed to construct four water wells in Africa through Hydrating Humanity.
So how can you help? This summer, we'll be donating a portion of each one of our sales to help fund these projects. It's easy to forget that some people don't have such simple things, and that's why we're going to help put an end to the crisis.
If you'd like to contribute directly to our project, visit our Hydrating Humanity fundraising campaign page. Otherwise, be sure pick up all of your favorite pool products at our Fort Smith or Springdale retail locations, or contact us to start building your backyard pool and spa this summer, and a portion of all Burton Pools & Spas sales will be donated to Hydrating Humanity.  
We look forward to giving back to those in need and seeing how access to clean water can greatly impact their lives. Be a part of the change this summer and join Burton Pools & Spas and Hydrating Humanity today.
About Burton Pools & Spa
For 37 years, Burton Pools & Spas has been the premier provider of swimming pools, hot tubs, and outdoor recreation equipment in Northwest Arkansas, Eastern Oklahoma, Southwest Missouri and just about everywhere in between. Burton Pools creates beautiful backyard environment that brings friends and families together for outdoor fun and memories that will last a lifetime.
For more award-winning pool design ideas, pool maintenance and outdoor living tips, subscribe to Burton Pools and Spas latest news and follow them in Facebook, Twitter,Pinterest, and Google+.
Are you're ready to take your backyard to the next level? Sign up now and get the free ebook on "How to Plan the Perfect Backyard" or contact Burton Pools & Spa today.