Transform Your Fort Smith Backyard in 2018 with These Cool Outdoor Products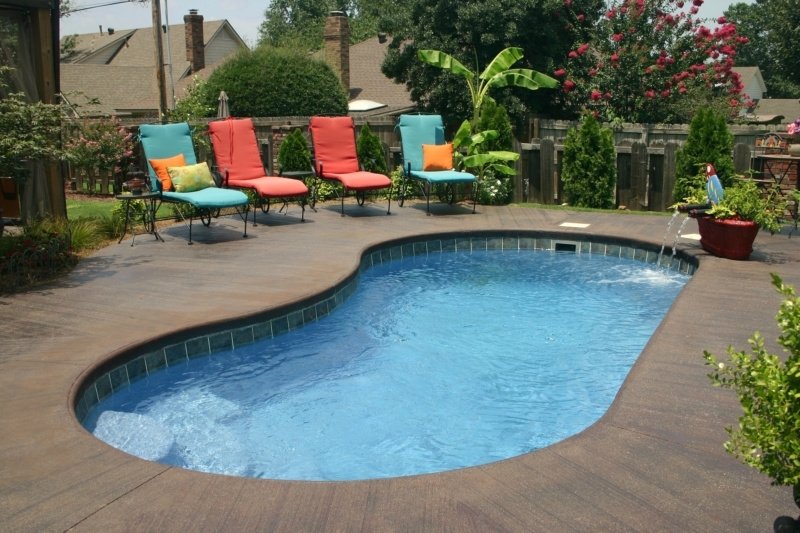 Looking for something new to help you stay in shape, relax and enjoy your outdoor living space this year?  Let Burton Pools & Spas help.  Below are a handful of the Fort Smith outdoor living products we are excited to be able to offer to our clients this year, starting with:
1. Hot Spring Highlife NXT
The Highlife collection of hot tubs has taken hot tub ownership to the next level.  Sleek and stylish, these stunning hot tubs will draw friends and family to your Springdale backyard with their attractive multi-color LED interior and exterior lighting and amazing features, including:

* Exclusive Moto-Massage DX moving jets
* Wireless controls
* Comfortable ergonomic seating

Stop by Burton Pools & Spas to arrange for your free soak to give one of our Hot Spring Highlife hot tubs a try in person.

2. Endless Pools
Compact and energy-efficient Endless Pools are the ultimate escape for families who appreciate fitness, convenience and fun. While they are small enough to fit into almost any backyard, you can enjoy an invigorating calorie-blasting swim and then enjoy a soothing and relaxing soak in this all-in-one aquatic getaway.

3. Big Green Egg
Whip up delicious meals, desserts and appetizers on your Big Green Egg. Noticeable thanks to their bold green shade, all seven innovative models are crafted from superior ceramics and feature adjustable cooking temperatures, a stainless steel cooking grid and more.

4. Sport Court
Sport Court is a versatile outdoor playing surface where you can enjoy a number of outdoor living activities including basketball, tennis and racquetball.  Significantly safer than a concrete surface, Sport Courts are outfitted with patented PowerGame Suspended Surface which reduces the effects of impact on the head and body.

5. Lloyd Flanders Patio Furniture
For over a decade Burton Pools & Spas has been offering top of the line Lloyd Flanders all-weather wicker patio furniture to our clients.  Elegant and comfortable, we are the only dealer in Eastern Oklahoma and Western Arkansas to carry charming patio pieces from this top furniture designer and manufacturer.  Stop by one of our two convenient locations to check out their new seasonal collections!

Make Your Outdoor Living Area More Fun and Functional with Burton Pools & Spas
Download your free copy of our Backyard Living and Remodel Design Trends eBook for ideas on how to transform your Springdale backyard, and give us a call today at (800) 667-9180 to chat with an Fort Smith outdoor living expert at Burton Pools & Spas!
About Burton Pools & Spa
For 37 years, Burton Pools & Spas has been the premier provider of swimming pools, hot tubs, and outdoor recreation equipment in Northwest Arkansas, Eastern Oklahoma, Southwest Missouri and just about everywhere in between. Burton Pools creates beautiful backyard environment that brings friends and families together for outdoor fun and memories that will last a lifetime.
For more award-winning pool design ideas, pool maintenance and outdoor living tips, subscribe to Burton Pools & Spas latest news and follow them in Facebook, Twitter,Pinterest, and Google+.
Are you're ready to take your backyard to the next level? Sign up now and get the free ebook on "How to Plan the Perfect Backyard" or contact Burton Pools & Spa today.