Top 5 Reasons for a Vinyl Liner Replacement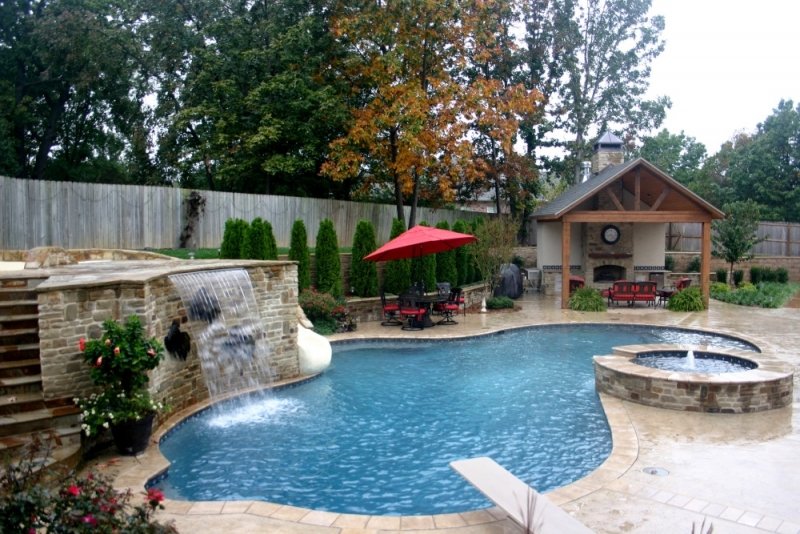 It has been said that nothing lasts forever, and this is particularly true when it comes to the vinyl lining of a pool. There are a handful of reasons why you may want to consider a vinyl liner replacement, some of which may be obvious while others may less noticeable and could cost you a considerable amount in the long run. Today we are going to cover the top 5 reasons for a Fort Smith vinyl liner replacement.
Your Vinyl Liner Is Cracked and Torn
The leading reason for a vinyl liner replacement is because the liner has become cracked or torn. While some smaller cracks and tears may be repairable with an easy to use DIY repair kit, larger cracks and tears may require a complete vinyl liner replacement.
Your Vinyl Liner Is Stained and Faded
From the moment your vinyl liner is put in place, it will begin to naturally fade as it is exposed to UV rays and the chemicals from your pool. Over time algae buildup, rust stains, and vinyl liner patterns will begin to have a negative impact on the aesthetic appeal of your pool. A vinyl liner replacement for a Springdale vinyl liner pool will brighten up and refresh the appearance of your poolscape.
Your Vinyl Liner Is Leaking or Seeping
If you are losing water on a regular basis, there is a good chance that there is an undetected tear in your vinyl liner. To protect the walls of your pool and its foundation, it is critical that the liner be replaced. Otherwise you may be facing costly repairs in the near future.
Your Vinyl liner Is Stretched and Wrinkled
Vinyl liners lose elasticity and plasticity over time. If you notice loose fittings around the pool's skimmer and return jets, beading in the liner, or have "air pockets" around the liner, it is time for it to be replaced.
Your Vinyl Liner Is Old
The vinyl lining of a pool is designed to only last up to 15 years, and that is if the pool has been regularly maintained and kept in pristine condition. If you have a vinyl liner that is a decade or older, it may be time to consider a vinyl liner replacement to avoid any potential issues later on.
As tempting as it may be to avoid small issues and try to get more life out of your pool's liner, it is best to be proactive and have a Fort Smith vinyl liner replacement to avoid additional costly repairs. Speak to a Springdale vinyl liner replacement installation expert at Burton Pools & Spas today!
About Burton Pools & Spa
For 37 years, Burton Pools & Spas has been the premier provider of swimming pools, hot tubs, and outdoor recreation equipment in Northwest Arkansas, Eastern Oklahoma, Southwest Missouri and just about everywhere in between. Burton Pools creates beautiful backyard environment that brings friends and families together for outdoor fun and memories that will last a lifetime.
For more award-winning pool design ideas, pool maintenance and outdoor living tips, subscribe to Burton Pools & Spas latest news and follow them in Facebook, Twitter,Pinterest, and Google+.
Are you're ready to take your backyard to the next level? Sign up now and get the free ebook on "How to Plan the Perfect Backyard" or contact Burton Pools & Spa today.