Tips on How to Maximize Outdoor Living Spaces the Right Way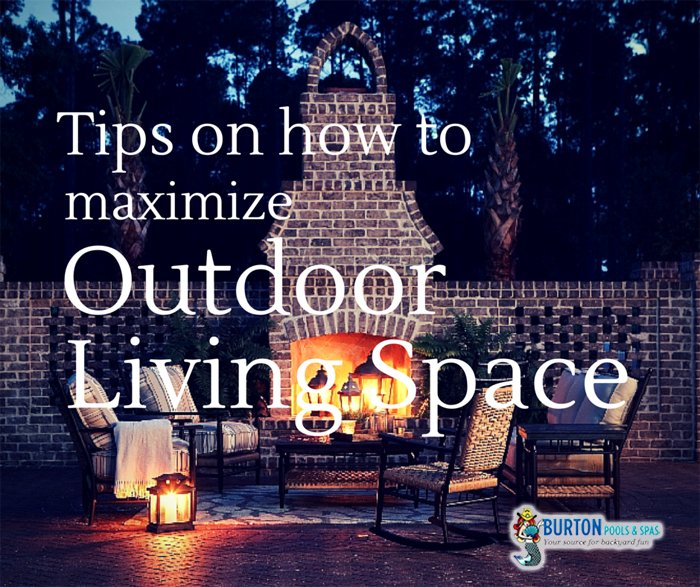 If you have a small Arkansas backyard or outdoor living space, fret not. There are ways to maximize and make the most of your limited space.
Plan
Planning is critical in all types of projects. But for limited outdoor living spaces, planning the design, tools to be used, and just about everything needed to carry out your dream backyard, planning is high priority. It is best if you can plan out visually such as creating mock-ups so you can see everything before you tear down your backyard.
Customize
If you cannot incorporate the standard size and design items for your backyard, you can always have it customized. This can include deck and patios as well. Customization is not limited to just having the design suit to your taste but can also work on the limitations of your outdoor living space.
Prioritize
For those with large spaces, you can easily incorporate all the elements you want. But for limited spaces, you need to prioritize your purpose. If you want to maximize your backyard as an added room for entertaining guests, it is important that you put the seating area in high priority.
Cross Off the Grass
At some point, it seemed that outdoor living spaces were required to have a grass lawn. While it is still aesthetically appealing, small outdoor living spaces may benefit from not having a grass lawn in order to make the most out of the small area. Maintenance can be pretty challenging too since you need to validate the need for it if you only have a small space.
Choosing Furniture
Before choosing your patio or backyard furniture, think about why you wanted to purchase the patio furniture in the first place. If you want durability and want to maximize limited spaces, metal furniture sets work well. For more sophisticated yet classical look, you can always opt for wood patio seating sets.
Color
Set the tone and mood of your backyard with color. Choosing the right hue that matches the design, materials and texture of your furniture and plants can change the entire place into a wonderful sanctuary. Colors can also influence the mood of the occupants.
To get more tips like these, like us on on Facebook and follow us on Twitter!
ABOUT BURTON POOLS & SPA
For 37 years, Burton Pools & Spas has been the premier provider of swimming pools, hot tubs, and outdoor recreation equipment in Western Arkansas, Eastern Oklahoma, Southwest Missouri and just about everywhere in between. Burton Pools creates beautiful backyard environments that brings friends and families together for outdoor fun and memories that will last a lifetime.
For more award-winning pool design ideas, pool maintenance and outdoor living tips, subscribe to Burton Pools and Spas latest news and follow them in Facebook, Twitter, Pinterest, and Google+.
Are you're ready to take your backyard to the next level? Sign up now and get the free ebook on "How to Plan the Perfect Backyard" or contact Burton Pools & Spa today.