The Benefits and Top Features of a Vinyl In-Ground Pool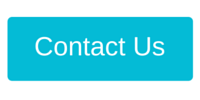 Though the air still has a cold bite to it, many of us are daydreaming about the upcoming, warm summer days and splashing around in a refreshing swimming pool. Why can't this daydream become your reality this year? When your Arkansas pool builder installs a vinyl in-ground pool into your backyard, you will immediately notice the benefits of owning such a structure. Everything from the level of maintenance to the sheer aesthetics of the space will change for the better, all while you enjoy swimming in your beautifully constructed pool.
The Structure of Your Vinyl In-Ground Pool
Vinyl in-ground pools are built to last you a lifetime while still offering low-maintenance care solutions. We know these pools are ultra-durable because they are backed by the support of a Graphex system, which is made with rust-preventative walls and braces, a cement-mix and honeycomb-patterned walls for engineered strength. For the cherry on top, vinyl in-ground pools are lined with, you guessed it, dependable and gorgeous vinyl.
Ways You Can Transform Your Pool
Now that we've got the basics down, you're probably wondering how you can transform this special pool into the ultimate watery oasis. Coming in a number of shapes and sizes, you can choose or customize the pool pattern that best suits the style of your home and area of your yard.
Whether you prefer the more symmetrical modern style, or something a little more unique and funky, you can work with your Arkansas pool builder to create the pool that's perfect for you. This pool can be personalized even further with special features such as breathtaking waterfalls, infinity edges and dazzling tile borders.
What Makes Burton Pools Different?
Remember that Graphex support we mentioned earlier? That's what makes Burton Pools vinyl in-ground pools different from the competitors. Instead of using a steel-based support, we use Graphex to prevent the development of rust on your pool's structure.
Because we incorporate Graphex into the build of our vinyl in-ground pools, it creates a unique hybrid pool that makes for a stronger structure when combined with a vinyl liner. These pools are great for salt water systems, which is not something you could say for a pool that is built with rust-prone steel. Not only are these pools among the most durable in the industry, but you can also enjoy the perks of owning a salt water pool.
Benefits of Salt Water Pools
If you've never considered installing a salt water pool into your Arkansas backyard, you should! Typically, these pools are easier to maintain, as the salt-generated chlorine and installed in-floor cleaning systems keep the space cleaner than your average pool, all without you having to do the extra work. In fact, with maintenance services from your Arkansas pool professionals, your pool will be in tip-top shape and look fantastic, all without you having to lift a finger.
In addition to salt water pools looking cleaner, they are also continuously self-disinfecting, which can make the pool healthier for swimming in. In fact, some swimmers have found that their eyes and skin are less irritated by swimming in a salt water pool as opposed to a classic, chlorine pool. You can enjoy your pool with the luxury of a worry-free mind, all thanks to your salt water system.
Build Your Dream Backyard Today
Here at Burton Pools, we are currently offering a special for our Pacific Graphex Salt Water Pools. For just $29,950, you can have one of these beautiful, durable and low-maintenance pools built right into your yard by your Arkansas pool builder team.
You can choose from our whistle shape, 17- by 33-foot pools or our 15- by 30-foot Omni; it's your choice. Both come with amazing and convenient inclusions you are sure to enjoy. With the addition of those special water features we mentioned earlier, you can transform this swimming pool into the extreme water wonderland.
Have you been thinking about building your backyard paradise to enjoy this summer? To learn more about this special offer, contact us at Burton Pools today and get started on your new and exciting pool project.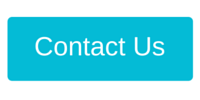 ABOUT BURTON POOLS & SPA
For 37 years, Burton Pools & Spas has been the premier provider of swimming pools, hot tubs, and outdoor recreation equipment in Western Arkansas, Eastern Oklahoma, Southwest Missouri and just about everywhere in between. Burton Pools creates beautiful backyard environments that brings friends and families together for outdoor fun and memories that will last a lifetime.
For more award-winning pool design ideas, pool maintenance and outdoor living tips, subscribe to Burton Pools and Spas latest news and follow them in Facebook, Twitter, Pinterest, and Google+.
Are you're ready to take your backyard to the next level? Sign up now and get the free ebook on "How to Plan the Perfect Backyard" or contact Burton Pools & Spa today.