Return to Paradise with a Pool Renovation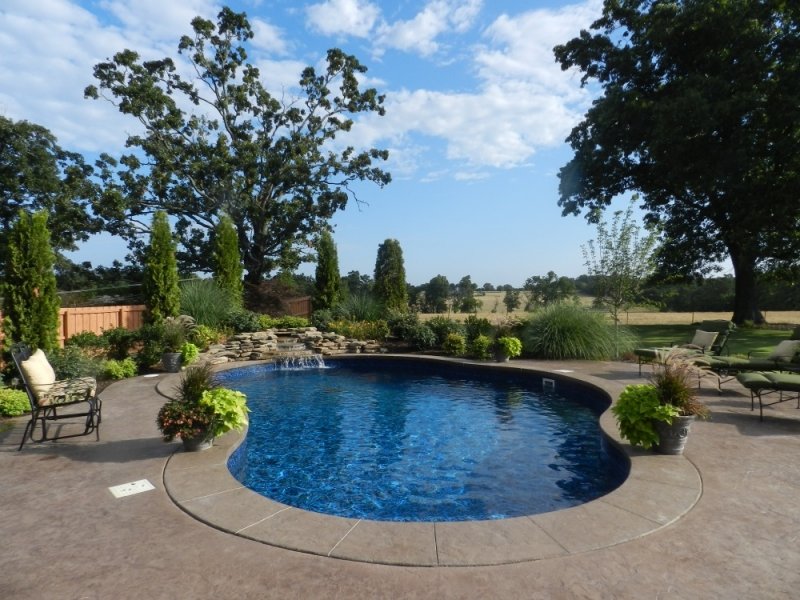 At some point in every pool's life, it will need to be reinvented. From a vinyl liner replacement to completely altering the shape and appearance of your pool, all of this is possible when you choose a Fort Smith pool renovation expert like those at Burton Pools & Spas.
1. Update Your Vinyl Liner
Your vinyl liner will need to be replaced every 7 to 15 years depending on a variety of factors. But you may also want to change it because it is faded or has a dated pattern that makes your pool look tired and old.
2
.
Change the Shape of Your Pool
No longer a fan of that water-filled rectangle sitting in your backyard? You can completely revolutionize the shape and appearance of your pool with a pool renovation by:
Extending the length of your pool

Adding curves

Incorporating new ledges and entries (like a tanning ledge and a beach entry)
3. Modernize Your Pool Deck
A pool deck that more closely resembles a city sidewalk than a resort in paradise will take away from the entire appeal of your outdoor living area. Say "goodbye" to broom finished concrete and instead choose from:
Pavered designs

Stamped concrete

Natural stone decking (like flagstone)
4
.
Bring Your Equipment to the 21st Century
If you haven't replaced your pump and filter over the past 20 years or so, they may be undersized or inefficient. Consider upgrading your pool equipment to a variable speed pool pump, a cartridge pool filter and the valves to 3-way valves. Choosing a new sanitizer system (such as a salt chlorine generator) will also help protect your pool and those who enjoy swimming in it.
5. Add Water Features
Adding one or more water features to a poolscape is one of the most popular pool renovation ideas, and for a good reason. The tranquil sound of falling water trickling from a deck jet or cascading over boulders will boost the ambiance level around the pool and your entire outdoor living area.
Burton Pools & Spas offers free onsite outdoor living and pool renovation consultations to anyone interested in sprucing up their existing poolscape or building a brand new backyard. Check out our gallery for inspiration and give us a call today at (800) 667-9180.
About Burton Pools & Spa
For 37 years, Burton Pools & Spas has been the premier provider of swimming pools, hot tubs, and outdoor recreation equipment in Northwest Arkansas, Eastern Oklahoma, Southwest Missouri and just about everywhere in between. Burton Pools creates beautiful backyard environment that brings friends and families together for outdoor fun and memories that will last a lifetime.
For more award-winning pool design ideas, pool maintenance and outdoor living tips, subscribe to Burton Pools & Spas latest news and follow them in Facebook, Twitter,Pinterest, and Google+.

Are you're ready to take your backyard to the next level? Sign up now and get the free ebook on "How to Plan the Perfect Backyard" or contact Burton Pools & Spa today.