Reasons Why You Should Open Your Pool Early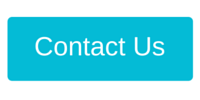 Many of us are already daydreaming about the summer – chowing down on delicious barbecue, gathering around the outdoor fireplace after the sun sets and, of course, swimming in the sparkling pool. Don't get frustrated with the chilly breeze of the spring just yet, as there's still work to be done, and the warmer temperatures are just around the corner. If you've been thinking about when to open your pool, here are the reasons why your Arkansas pool builder thinks you should do so sooner rather than later.
Avoid the Summer Heat
Pools were intended to cool you off when the summer sun starts to beam down on your Arkansas backyard. Wouldn't you rather hop right in instead of standing in the sweltering, still heat, spooning debris out of the water and peering over tiny tubes of chemicals in the blinding sunlight? By opening your pool earlier in the year, you can avoid this fate and start swimming as soon as you're ready.
Discourage Algae Growth
Every pool owner secretly fears algae, because it's unsightly, slimy and hard to get rid of. One of the most important reasons to open your pool early is to stop algae growth before it gets out of hand. If you let your pool sit as the warmer temperatures roll in, algae will grow and crawl across the walls of your pool until everything is smothered in green.
Cleaning and vacuuming the walls of your pool will seem endless as you attempt to rid the water of this filth. However, if you were to open your pool a few weeks earlier in the spring, you can stop algae growth before it starts. Above ground pools are of no exception to this either, as you can treat the water to maintain a clear and healthy color all summer long.
Prevent Pollen Build-Up
Here in Arizona, we are no strangers to pollen and how these thick and dusty particles can glob their way onto anything outdoors, including the swimming pool. As everything is plastered in a coat of yellow, your still pool water is more susceptible to it. When your pool is open, and the systems keep the water circulating throughout the day and night, it is more difficult for the pollen to cling on and pollute your water.
Leave Ample Time for Repairs
When you uncover your pool for the first time and reveal it in all of its glory, you may spot concerning signs of damage. The cold weather and changing seasons can be hard on a pool, especially if it wasn't winterized properly. Tears in liners, busted decking and loose accessories like hand railings can all be dangerous for swimmers.
To keep your friends and family safe while enjoying your swimming pool, you will need to have these issues addressed. As you prepare to open your pool in the springtime, you can have your Arkansas pool builder access this damage and repair it before it's time to swim. Your pool will look like new and be restored back to its normal, safe condition when you are ready to dive in.
Save Money
Some may avoid opening their pool because they believe that running the systems for just a few more weeks will cause a drastic increase in energy costs. What if we told you that opening your pool earlier could potentially save you money? Aside from tending to minor damage before it develops into a major problem, opening your pool early can help keep your wallet full.
Yes, it will cost some to keep the systems of your pool running, but with new and improved technologies, these cleaners are more efficient and economical than ever before. To save some cash, you can avoid having to add extra chemicals to your pool to ward off algae and other bacteria, as you're putting a stop to this growth before it starts. Additionally, you might catch some great deals from your local pool professionals and pocket extra change when purchasing needed chemicals and tools.
Enjoy Your Pool Longer
Simply enough, when you open your pool sooner, you can enjoy it for that much longer. It can be easy to put off opening your swimming pool until the summer heat is unbearable, but you can enjoy splashing about before the temperature outside reaches a nice broil. You don't have to hear kids ask when they can get in the pool, and you can go ahead and start pre-planning those family barbecues and birthday pool parties you know you'll be throwing this summer.
Opening Your Pool with Your Arkansas Pool Builder
Here at Burton Pools and Spas in Fort Smith, your local Arkansas pool builder and supplier, we advise and encourage you to open your pool this spring and not wait until the summer. In the month of March, we are holding a Pool Opening Special where you can get $50 of store credit when you open your pool with our service department. Now you have everything you need, and more, to open your pool sooner for a fun and successful summer.
Do you want to learn more about the benefits of opening your pool early? As your Arkansas pool builder, we will supply you with all of the tools and chemicals you need to make your pool swim-ready. Contact us at Burton Pools and Spas today and learn about how you can get in-store credit when you open your pool this March.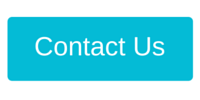 ABOUT BURTON POOLS & SPA
For 37 years, Burton Pools & Spas has been the premier provider of swimming pools, hot tubs, and outdoor recreation equipment in Western Arkansas, Eastern Oklahoma, Southwest Missouri and just about everywhere in between. Burton Pools creates beautiful backyard environments that brings friends and families together for outdoor fun and memories that will last a lifetime.
For more award-winning pool design ideas, pool maintenance and outdoor living tips, subscribe to Burton Pools and Spas latest news and follow them in Facebook, Twitter, Pinterest, and Google+.
Are you're ready to take your backyard to the next level? Sign up now and get the free ebook on "How to Plan the Perfect Backyard" or contact Burton Pools & Spa today.