Reasons Why You Should Consider Building Your Pool During Winter
Deciding to incorporate a pool into your backyard is a decision you shouldn't tale lightly. It's a big investment, and it requires a lot of planning. You'll need to decide what type of pool to get, where it will best fit your space and when you should build. Winter is a great time to build pools for a number of reasons.
Scheduling is one of the main reasons to plan your pool installation during winter. Many people tend to think about getting a new pool when the temperatures warm up in a spring and early summer. Pool builders fill their schedules fast, leaving little room for additional builds. During the winter months, less people are looking for a new pool installation, so it's a great time to get full access to our schedule - and our resources.
During our off season, we have more time to provide personalized attention on your project. Rather than competing with many other projects, we're able to provide more individualized attention and focus on your project a little more than normal.
And perhaps the most important reason to build a pool in a winter is that it'll be ready just in time for swimming season to beg in this summer. Get ready to jump in with the whole family and beg in a lifetime of making memories poolside.
Contact the design and build experts at Burton Pools and Spas today to learn more about how you can get the backyard of your dreams. We're dedicated to superior customer service, quality pool installation and providing a great selection of pool designs.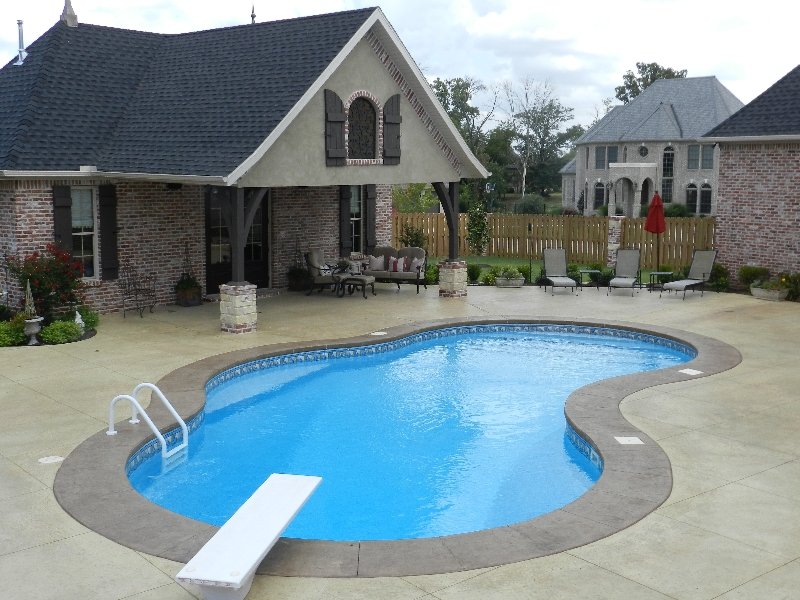 ABOUT BURTON POOLS & SPA
For 37 years, Burton Pools & Spas has been the premier provider of swimming pools, hot tubs, and outdoor recreation equipment in Western Arkansas, Eastern Oklahoma, Southwest Missouri and just about everywhere in between. Burton Pools creates beautiful backyard environments that brings friends and families together for outdoor fun and memories that will last a lifetime.
For more award-winning pool design ideas, pool maintenance and outdoor living tips, subscribe to Burton Pools and Spas latest news and follow them in Facebook, Twitter, Pinterest, and Google+.
Are you're ready to take your backyard to the next level? Sign up now and get the free ebook on "How to Plan the Perfect Backyard" or contact Burton Pools & Spa today.