Health and Fitness: Fun and Easy Exercises You Can Do in Your Hot Tub
A hot tub can offer so much more than just a way to relax. Despite the small size, there are a number of fun and easy water exercises that you can do in your hot tub. If you are worried about your health, or want some new exercises to try, look over these simple ho tub exercises.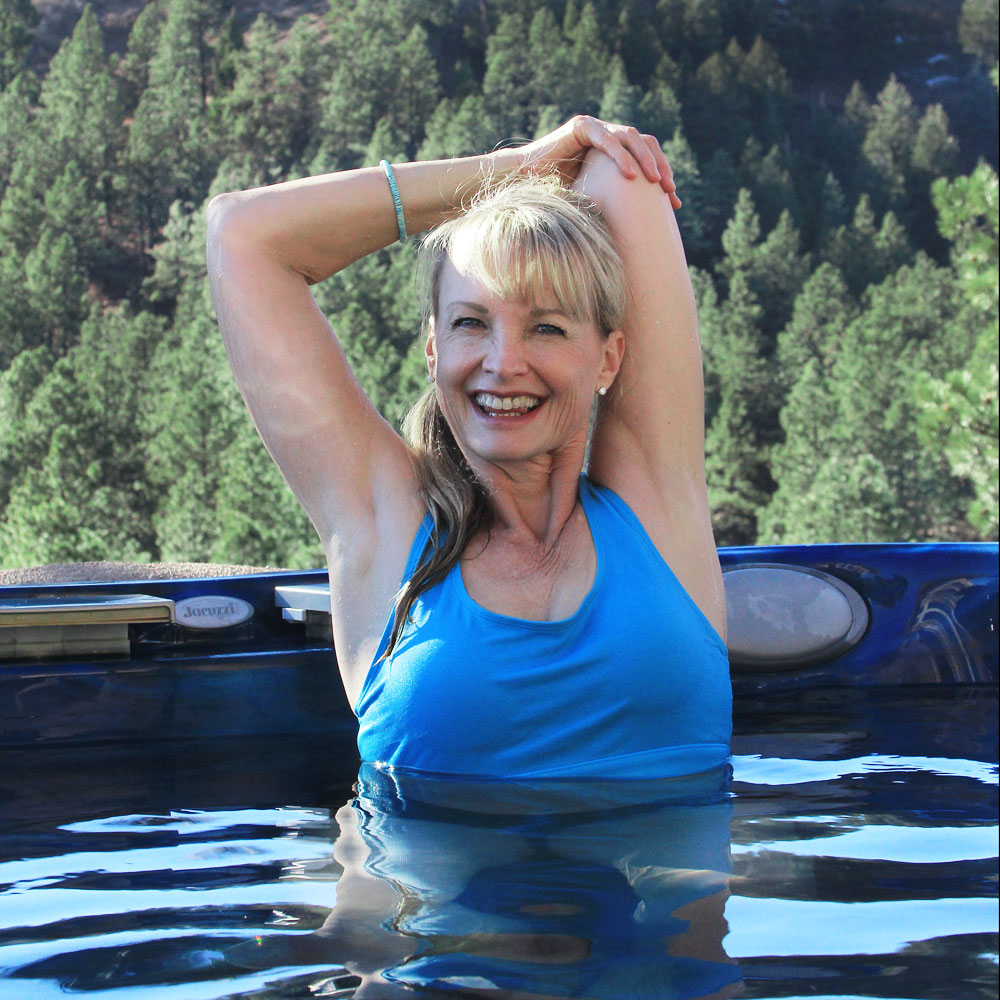 Keep Your Exercises Short
Before you try any of these exercises, keep in mind that it is much easier to become overheated when working out in your hot tub. Your hot tub has hot water, which can improve the effectiveness of your workout, but can increase your body temperature quickly. Keep your workouts short and place a bottle of water nearby - so that you can stay hydrated.
1 - Bicycle
The bicycle is a simple exercise that you perform by sitting on the edge of your seat in the hot tub. Use your arms to elevate yourself several inches above your seat. Lift your legs and begin rotating them as you would when pedaling a bicycle. While pedaling your legs, keep your back straight and your stomach tight. Start off slowly, but increase your pace if you feel that you need a tougher exercise.
2 - Jack Knives
Use the starting position for the Bicycle, sitting on the edge of your seat and lifting yourself upward. Bring your legs towards your chest. Extend your legs out the left and bring them back towards your chest. Extend your legs back out, to the right this time, and bring them back in again. This is 1 repetition. Perform 20 repetitions and then add more each time you workout in the hot tub.
3 - Side Leg Extensions
Again, start in the same starting position. Stretch your legs out in the front of you. Spread both of your legs to the side, as far as you feel comfortable stretching. Bring your legs back together to complete the repetition. Start off with a set of 20 repetitions and add more the next time you work out.
Who would have thought that a hot tub could be so healthy? In addition to offering a spot to relax, you can perform any of these exercises inside your hot tub. Also, the hot temperature of the water can improve your blood circulation and allow you to work your muscles in new ways. Start adding these exercises to your daily routine, to get more out of your hot tub and to improve your health and fitness. Soaking yourself in a hot tub for a couple of minutes can also provide a number of health benefits - read more about these health benefits here.
If you do not already have a hot tub, then be sure to stop in at Burton Pools. With a large selection of the latest hot tubs models, you will definitely find the right hot tub for your home. Visit Burton Pools today to learn more about hot tubs and installation options.
ABOUT BURTON POOLS & SPA
For 37 years, Burton Pools & Spas has been the premier provider of swimming pools, hot tubs, and outdoor recreation equipment in Western Arkansas, Eastern Oklahoma, Southwest Missouri and just about everywhere in between. Burton Pools creates beautiful backyard environments that brings friends and families together for outdoor fun and memories that will last a lifetime.
For more award-winning pool design ideas, pool maintenance and outdoor living tips, subscribe to Burton Pools and Spas latest news and follow them in Facebook, Twitter, Pinterest, and Google+.
Are you're ready to take your backyard to the next level? Sign up now and get the free ebook on "How to Plan the Perfect Backyard" or contact Burton Pools & Spa today.