The Health Benefits of a Hot Tub or Spa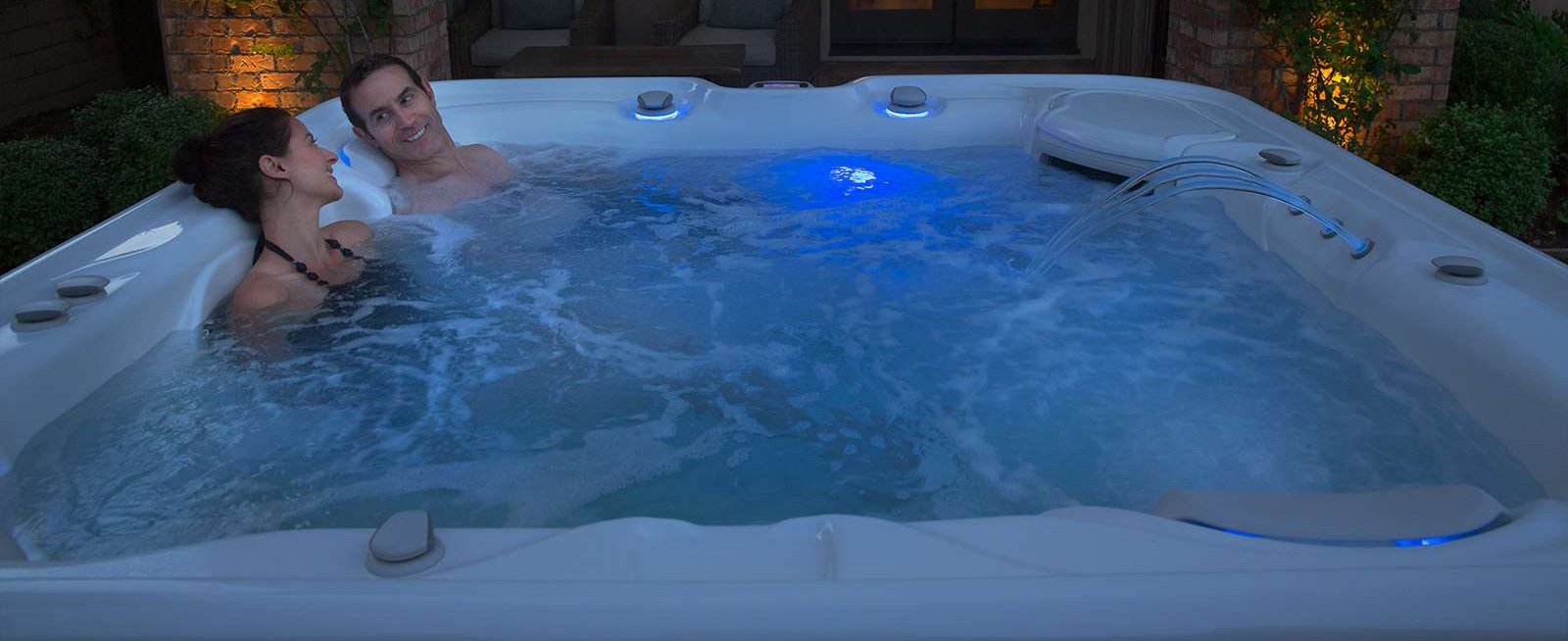 We are always looking for ways to improve our health. Diet and exercise are the first two that might spring to mind, but what about other ways to improve your overall health? Don't overlook the hot tub or spa, which offers important health benefits.
Stress Relief
When you work hard, whether at home or on the job, it causes stress. Stress can manifest in many ways physically. Spending some time in a hot tub can help you to reduce the negative effects that stress has on your body.
Warm water causes your blood vessels to dilate, which increases blood flow and lowers your blood pressure. This, in turn, increases the amount of blood that gets to your muscles and brain relaxing you and helping you to reduce stress.
Reduces Pain
Do you suffer from issues like back pain or arthritis? Several medical studies have shown that these types of issues can be helped by spending some time in the hot tub. Sufferers of chronic lower back issues and arthritis have reported that time spent in the warm water help to reduce pain and relieve the symptoms of these issues.
Exercise
Wouldn't you love to exercise by simply relaxing in a hot tub?  Soaking in a hot tub or spa gets your blood flowing which is similar to the effects of cardiovascular exercise.  The warm water and jets increase your heart rate while at the same time lowering blood pressure.  Although you don't burn the calories associated with cardiovascular exercise, regular use of a hot tub or spa can give you the some of the health benefits of exercise without causing stress on your heart.
Massage Therapy
One of the most beneficial parts of a hot tub are the water jets. These jets create pressure on you in the same way you would experience if you were getting a massage. Most hot tubs can be configured to change the pressure and amount of water that comes through the jets and this can help you to hit certain spots on your body in need of a massage.
Massages help to loosen up cramped or tightened muscles. This allows you more range of motion. It also alleviates pain that can be caused by sore or overworked muscles. A good hot tub will let you configure the jet to hit just the right spot that needs it.
Looking for a Hot Tub in NW Arkansas, E Oklahoma & SW Missouri?
Looking to see what health benefits you can get out of a hot tub? Then why not check out the selection that Burton Pools & Spas  has to offer. Our staff can help you find the best name brand hot tubs like HotSpring or Fantasy Spas  that fit your budget.
About Burton Pools & Spa
For 37 years, Burton Pools & Spas has been the premier provider of swimming pools, hot tubs, and outdoor recreation equipment in Northwest Arkansas, Eastern Oklahoma, Southwest Missouri and just about everywhere in between. Burton Pools creates beautiful backyard environment that brings friends and families together for outdoor fun and memories that will last a lifetime.
For more award-winning pool design ideas, pool maintenance and outdoor living tips, subscribe to Burton Pools & Spas latest news and follow them in Facebook, Twitter,Pinterest, and Google+.
Are you're ready to take your backyard to the next level? Sign up now and get the free ebook on "How to Plan the Perfect Backyard" or contact Burton Pools & Spa today.