Contact Us
Inground Pool Construction, Outdoor Living & More For Arkansas, Fort Smith & Springdale
Burton Pools & Spas is excited to help you with all of your pool needs – from custom pool design and outdoor living design, and more. Please feel free to contact us directly by email, by phone at 800-667-9180, or by filling out the form below, and we will contact you as soon as possible.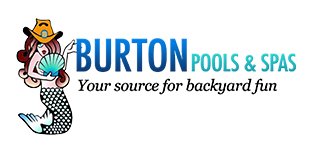 Burton Pools - Fort Smith Location
6121 South Zero, Fort Smith, AR 72903
Phone 479.648.3483,
Fax 479.646.9605
Email cburton@bpsar.com
Burton Pools - Springdale Location
725 South 48th St, Springdale, AR 72672
Phone 479.756.5511
Fax 479.756.9098
Email dmoore@bpsar.com
Areas Served
We serve the following cities and surrounding areas. If you do not see your city listed, please call us at 800-667-9180 to see if we serve your area. Burton Pools & Spas proudly serves areas and locations that other builders do not, so please call today.
Arkansas
Alma
Atkins
Bentonville
Berryville
Booneville
Cedarville
Charleston
Clarksville
Danville
Dardnell
Elkins
Eureka Springs
Fayettville
Fort Smith
Greenland
Greenwood
Hackett
Harrison
Huntsville
Lamar
Lavaca
Lincoln
Lowell
Mansfield
Mena
Mountainburg
Ozark
Prairie Grove
Russeville
Siloam Springs
Springdale
Van Buren
Waldron
Westfork
Oklahoma
Checotah
Hartshorne
Heavner
Henryetta
Hodgen
Holdenville
Howe
McAlester
Miami
Okmulgee
Poteau
Spiro
Stigler
Stilwell
Talahina
Talequah
Vian
Wilburton
Wister
Missouri
Anderson
Carthage
Joplin
Neosho
Webb City