Endless Pools Are the Perfect Way to Get in Shape Regardless of Age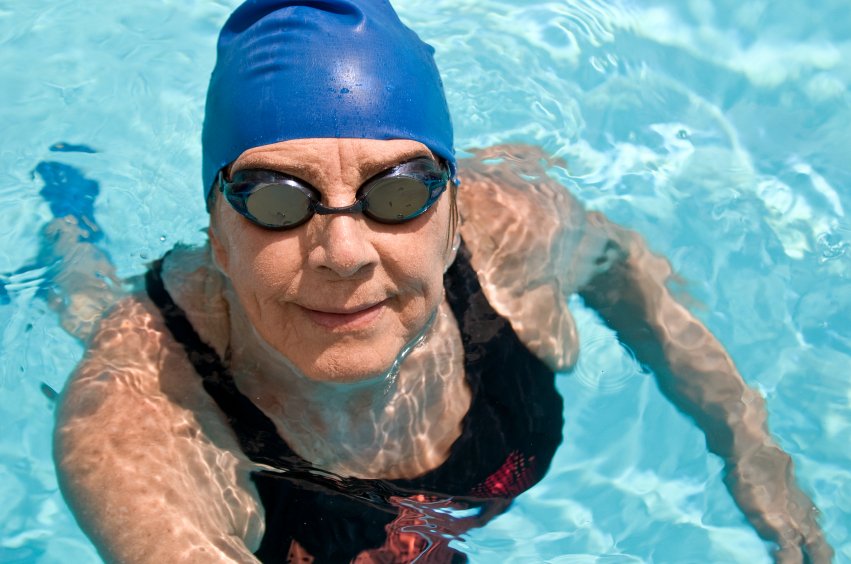 Age is nothing but a number, yet a lot of us will say, "Tell that to our bodies!" It is important to remember that the longer you remain active and in shape, the longer your body will, for lack of a better term, agree with you. So why should seniors incorporate swimming into their daily lives to stay in shape and improve their overall well being?
Fastlane®
-
A Fully-Adjustable, Quality Swim Current for Any Pool
With the Endless Pools Fastlane®, getting and staying in shape has never been easier.  No gym membership or driving required. Simply step in your backyard.
The Fastlane®  produces a smooth, quiet, powerful current that's perfect for any backyard pool. Set the water speed to the pace YOU want, and swim at home.
It provides all the benefits of swimming – cardiovascular fitness, muscle and joint strength, low-impact workouts – in the privacy of your own backyard. Fully adjustable for swimmers of all abilities, from beginners to Olympians, it's also perfect for water aerobics, aquatic therapy and water jogging/running.
Easy to install with no electrical connections poolside, the Fastlane fits virtually any pool. For fitness or fun, the Fastlane swimming machine adds a whole new dimension to your pool.
How Swimming Benefits Seniors
Swimming provides seniors with the following benefits: improved flexibility, cardiovascular conditioning, posture, physical appearance and balance; increased muscle strength; eased muscle tension; reduction of stress and osteoporosis risk; and weight and appetite control.
Some medical conditions that are more prominent in seniors are Type-2 Diabetes, cardiovascular disease, arthritis and different types of cancer. Swimming can help reverse the symptoms of some of these diseases or at least ease some of the symptoms. It can also play a role in the healing process after an injury or surgery, serving as a great physical therapy option.
Understanding that physical exercise is one of the most efficient ways to stay in good health, seniors can only benefit from all the good swimming can do. So don't be afraid to jump in the pool or encourage someone you know to start enjoying the pool a little more.
About Burton Pools & Spa
For 37 years, Burton Pools & Spas has been the premier provider of swimming pools, hot tubs, and outdoor recreation equipment in Western Arkansas, Eastern Oklahoma, Southwest Missouri and just about everywhere in between. Burton Pools creates beautiful backyard environment that brings friends and families together for outdoor fun and memories that will last a lifetime.
For more award-winning pool design ideas, pool maintenance and outdoor living tips, subscribe to Burton Pools and Spas latest news and follow them in Facebook, Twitter,Pinterest, and Google+.

Are you're ready to take your backyard to the next level? Sign up now and get the free ebook on "How to Plan the Perfect Backyard" or contact Burton Pools & Spa today.